Flockdown
Flockdown was made in less than two weeks for Indicade's #JammingTheCurve game jam and was chosen as an Honorable Mention for the "Crowd Management" Award! It expresses the conundrum of keeping businesses open to maintain the Bird economy, at risk of spreading infection in a grid-based puzzle game that encourages you to direct the safe movement of Avian healthcare workers and citizens.

Gameplay
Use actions to move birds with your cursor

one space at a time. After you run out of actions, they get replenished.
Infected spaces spread active infection to each adjacent space, then become inactive.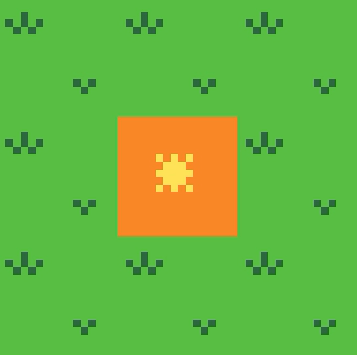 Infected birds spread the virus to any space they move to.
Win by making infected spaces inactive and keeping your green birds healthy!
Characters
Each uninfected normal bird counts toward
your victory progress at the end of a game.

Healthcare workers stop the spread by
making each infected space they come
into contact with inactive.
Open businessbirds give you one
additional maximum action each turn.

If you close their business (by pressing X over them), they stop the spread by killing any active virus on their space and preventing more from entering it. Doing this costs one maximum action, though. Open it up again to regain your lost action.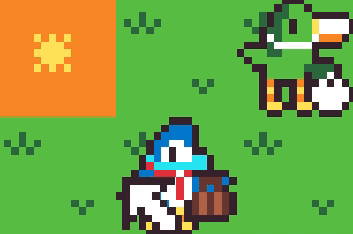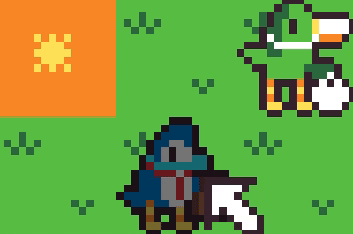 Controls
| | |
| --- | --- |
| Arrow keys | Move cursor |
| C | Pickup/Place Birds |
| X | Close/Open characters OR Pass if on an empty space |
| Z | Undo |
Inspiration
Flockdown expresses the difficult conundrum of keeping businesses open to maintain the economy at risk of spreading infection among citizens in a grid-based puzzle game with a core gameplay mechanic similar to Pandemic's main mechanic of virus spreading.
Business characters play a vital role, giving the player one additional action to use every turn if they're open and stopping the spread if they're closed. Levels give the player difficult choices such as that of closing a business to save a group of citizens at the cost of the loss of a future action and that of moving one healthcare worker into the path of a virus in order to save another group.
At the end of each level, the player is scored based on the percentage of citizens saved.
Credits
Designed and produced by Lionel (@onygox) and Munro (@MunroHoberman). Music by Antti Luode (@aluode).